Ladera Barbee
Dept. Head & Professor, Math & Engineering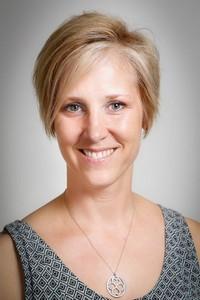 It was being "bad" at math that resulted in my "loving" math! I grew up in a small farm town in Northern California. Pre-Algebra was not offered at my K-8 grade school, but I was still enrolled in Algebra 1 as a freshman. Lacking the proper prerequisite skills resulted in my struggles with that class. I wasn't going to let math get the better of me, so I focused my efforts on conquering the subject. By the end of my freshman year, I had learned to love math!
I received my Bachelor's Degree in Applied Math with an Emphasis in Computer Science from San Diego State. A few years later, I received my Master 'sDegree in Applied Math with an Emphasis in Statistics from CSU Long Beach. Summer 2017, I began working on a doctorate in Higher Education Leadership at Azusa Pacific University. I've been teaching full-time at LBCC Fall 2000.
I live in Long Beach, which I consider to be the best city in the country! I love to travel and enjoy reading. I've been in a book club since 1997. I'm married and have one son who is in a local elementary school.