Skye Angulo
Director, Vocal Studies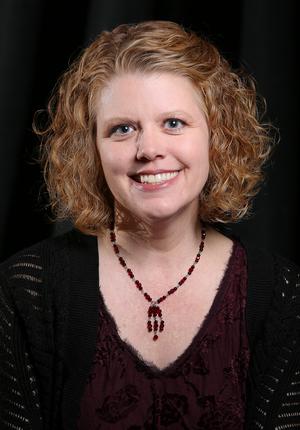 Skye Angulo, Director of Choral Studies at LBCC since 2004, received her Bachelor of Music degree from Chapman University and her Master of Music degree from the University of Southern California.
Over the past 15 years, she has been the choir director for over 10 different choirs performing major works with orchestra including Faurè's Requiem, Handel's Messiah, Mozart's Requiem, Morten Lauridsen's Lux Aeterna, Schubert's Mass in G and Rutter's Gloria. Ms. Angulo has studied and worked with conductors Dr. Magen Solomon, Dr. William Hall, Dr. Jo-Michael Scheibe, and Dr. Sheridan Ball and composer Dr. Morten Lauridsen. Vocal instructors include Lynn Cole-Adcock, Bard Suverkrop, Frank Curtis, and Gary Glaze. Ms. Angulo is also a doctoral student at USC in choral music and music education with minors in vocal pedagogy and instrumental conducting. Along with being Director of Choral Studies for LBCC, she was a voice and music professor at Cypress College from 1999 to 2005.
She is also an applied voice and voice class instructor at LBCC. Ms. Angulo has performed recitals and concerts throughout Orange County and Los Angeles and enjoys performing vocal recitals at LBCC. She has performed in several musicals throughout the area including productions by Musical Theater West, The West End, and Southeastern Civic Light Opera. Her choirs perform on and off campus year round, attending festivals and touring the states. Ms. Angulo is an active member of NATS (National Association of Teachers of Singing), ACDA (American Choral Directors Association) and MACCC (Music Association of California Community Colleges) and is a past Southern Division President of MACCC.
She is thrilled to be a part of the Long Beach City College faculty and is very enthusiastic about the growth of the Music department.