FAQ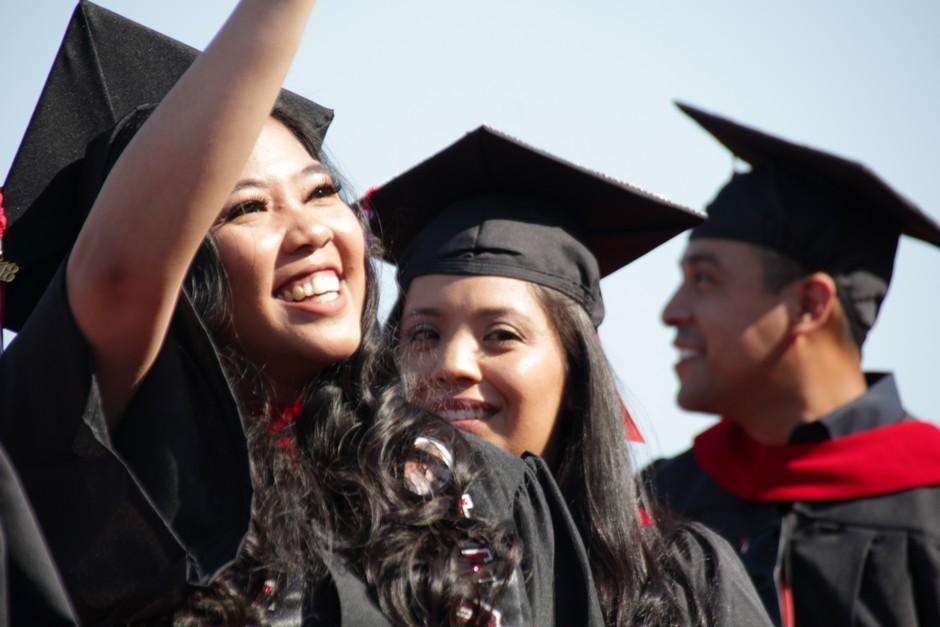 Where can I find information about the Commencement Ceremony?
You can click here for the Commencement information, which include info on check-in, attire, prohibited items and more.
Who is this year's Commencement speaker?
2023 Commencement Speaker – Shaquille Brewster
Long Beach City College announces broadcast journalist Shaquille Brewster as its 2023 Keynote Speaker for its June 8 Commencement Ceremony.
Is there a limit to how many guests I may have?
There is no maximum number of guests. Seating is first come, first serve.
Do tickets need to be purchased?
Tickets are not needed for family, friends, and other guests attending the Commencement Ceremony. Admission is free for all to attend.
Do I have to register to participate in commencement in addition to applying to receive my award?
Yes. Both systems are independent and serve separate purposes. You must complete both processes to be fully cleared to participate.
Can I participate in commencement if I still have classes to complete?
Please contact Counseling Department.
Do I have to participate in the commencement ceremony to receive my award?
No. You may contact the school and arrange to receive your degree or certificate after commencement if you do not participate.
What is the graduate attire?
During Commencement, all graduates must be in cap and gown. Because of the wind at Veterans Stadium, it's recommended to pin your cap on with bobby pins. Caps may be decorated tastefully. High-heeled shoes are not permitted on the field.
How would I get answers to questions about tassels, chords, or hoods?
Contact the bookstore on the Liberal Arts Campus directly. Bookstore hours are Monday – Friday from 8 am – 2 pm.
If someone is transferring to a 4-year college and is completing the last course needed this semester, can they still participate in the ceremony?
Please contact Counseling Department.
What is the criteria for graduate honors and what cap and gown accessories apply?
Highest Honors (GPA 4.0) – Hood w/ gold trim & gold tassel
High Honors (GPA 3.75 to 3.99) – Hood with gold trim and gold tassel
Honors (GPA 3.5 to 3.74) – Regular hood, gold tassel
Is participation in commencement rehearsal required?
No, students are encouraged not required to attend commencement rehearsal.
Will the event be streamed live? If so, how can I find it online?
Yes, go to www.LBCC.edu.
What are the social media accounts and hashtags for Commencement?
Like/follow Long Beach City College on Facebook and Instagram @lbcitycollege. Use the hashtag "LBCCGrad" so we can celebrate with you!
How do graduates order photos from the Commencement Ceremony?
Information on ordering will be placed in your diploma cases.
Where do graduates meet up with family and friends after the Commencement Ceremony?
After the ceremony, graduates should meet up with their families on the west side of the ticket booths in Parking Lot M.