Electrical Program Preparation
Take FREE Electrical Courses at LBCC!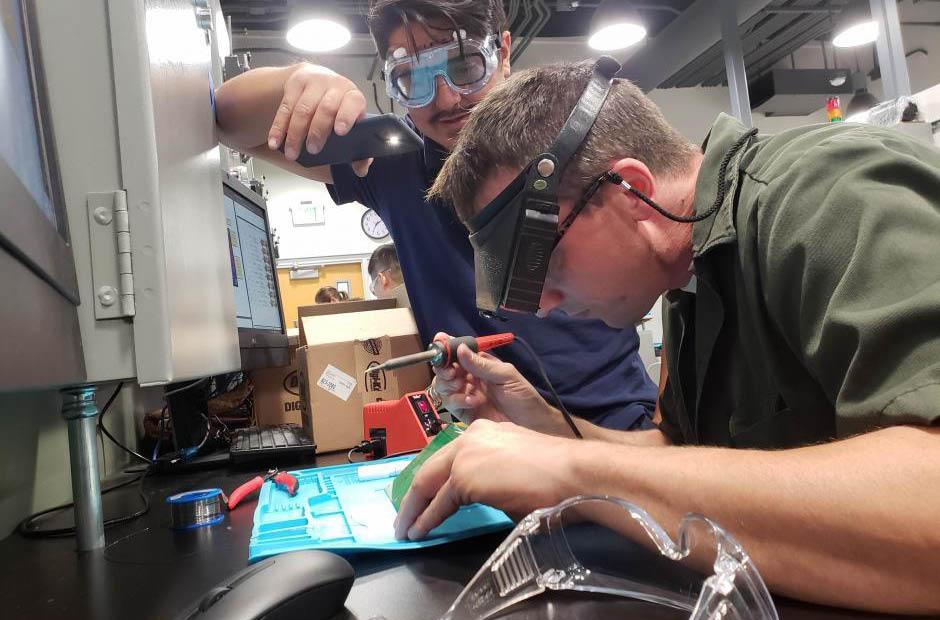 Long Beach City College prepares students for entry-level employment in numerous electrical and electrically related trades. There are a wide range of industrial electrical jobs including (but not limiting to): Electrical Installers & Repairers, Electricians, Electrical Engineering Technicians, First-Line Supervisors of Construction Trades & Extraction Workers, Helpers–Installation, Maintenance, & Repair Workers, Solar Photovoltaic Installers, Traffic Technician, and Telecommunications Equipment Installers & Repairers. We are pleased to offer several tuition-free courses in Electrical Program & Safety Preparation, Computer Applications for Tech Reports and Electrical Mathematics.
CERTIFICATES OF COMPLETION
---
Electrical Program Preparation – Certificate of Completion
---
IPC-620 Wire Harness Assembly and Inspection – Certificate of Completion
---