International Student Program Requirements
General Information and documents needed for admission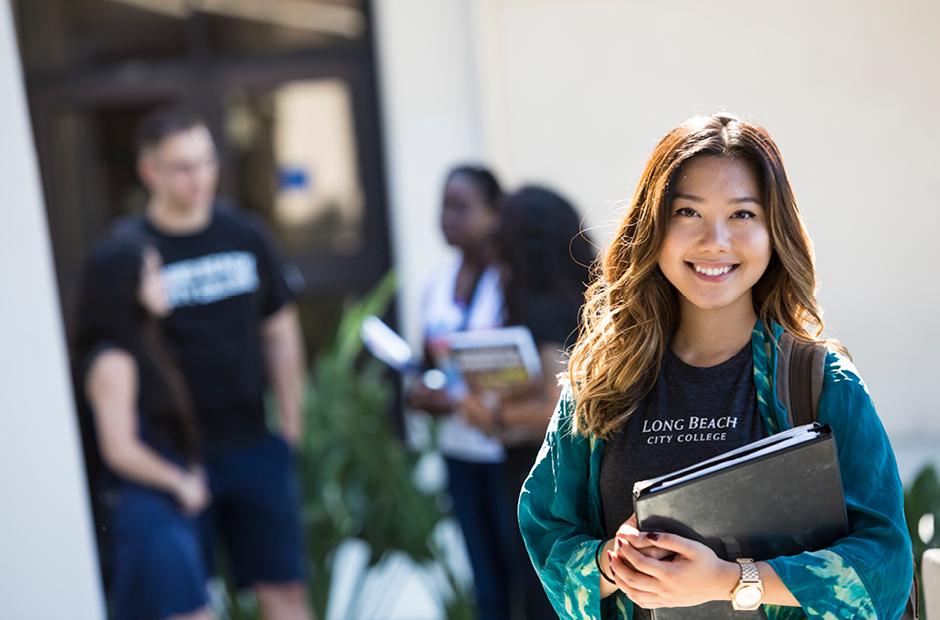 Application Requirements
1. Preliminary Application. New and Transfer students must complete the International Student Application for F1 or M1 visa admission.
2. Application Fee. A non-refundable of USD 40.00 must be submitted with each application. After applying, you will receive a confirmation number by email and can pay the application fee online. Please use this confirmation number when you make your online payment.
NOTE: When submitting your payment, please make sure to click the submit button ONLY ONCE to avoid being overcharged. If you are not sure if your payment went through the first time, CONTACT OUR OFFICE FIRST BEFORE TRYING AGAIN.
Required Documents
Each required document must be uploaded through your online application individually in PDF form with Certified English Translation. Paper documents and hard copies of photos will not be accepted.
Transfer Students. For additional admission requirements, please review the guidelines for International Transfer Students.
Application Deadlines
The following dates are application deadlines for international students who are currently outside the US. International students inside the US can refer to information for Transfer-In students for their deadline dates.
| Name | Semester | Deadline | Program Start Date |
| --- | --- | --- | --- |
| Academic Regular College Program | Fall Semester (August) | June 15 | August 1, 2023 |
| Academic Regular College Program | Spring Semester (January) | November 1 | January 9, 2024 |
English Proficiency
This is required for international students applying to the general program whose first language is not English. Applicants to the regular academic college programs must provide proof of English proficiency through ONE of the following tests or language programs. Please send an official transcript or score report from any one of the following.
NO OTHER TEST SCORES WILL BE ACCEPTED. TEST SCORE MUST BE WITHIN THE LAST TWO YEARS.
Financial Requirement
Student or family sponsor's official Bank Statement from a Checking or Savings account. In compliance with immigration requirements, applicants must be able to show that they have the funds needed to pay their academic and living expenses for the duration of their studies.
Tuition, Fees, and Expenses. The amounts listed on the fee schedule for International Students represent the minimum estimated expenses for a student for two semesters (10 months) at Long Beach City College.
NOTE: An Affidavit of Sponsor form is required if sponsored by U.S. Citizen or permanent resident family member. The sponsor must be related to the student or the student may be self-sponsor. Students sponsored by their government must provide A statement from the agency that Grants the support showing the student's name, and the amount being granted per year. Students sponsored by UA Embassy must provide a financial guarantee.
Academic Preparation
To be admitted for study at Long Beach City College, you must be over 18 years of age at the time of class enrollment or have earned the equivalent of an American High School diploma if you are under 18 years old. Under 18 years old must provide a copy of official High School Diploma as evidence of your graduation.
NOTE: A Medical treatment authorization letter from the student's parent(s) must be submitted with this application until the student has reached 18 years of age. School transcripts or certificate of class completions are NOT accepted in lieu of the high school diploma.
Tuberculosis Test (within the last year)
The Tuberculosis results should be printed on hospital letterhead and must include the student's full name, date of the test given, date of the test reading, test result in mm, the doctor's signature and an official seal. Students should request the Mantoux test; the tine test is NOT accepted.
All students who test positive are required to submit the results of a chest x-ray. The United States does not accept the BCG vaccine. Students who test positive because they have had the BCG vaccine will need to submit the results of a chest x-ray.
NOTE: Please do NOT mail the x-ray film. Upload only the report from your doctor
Personal Essay
Please upload an essay explaining why you want to study at Long Beach City College and discuss your future goals. If you plan to transfer to a university, you may also wish to talk about that in your essay. All essays should be at least one page long but maybe longer.
Copy of Passport
Upload a copy of the information page from your passport and any dependents that will come to the US with you under an F2 Visa, if applicable. The passport must show the full legal names of all individuals. Per immigration rules, we must use the same name to issue your I-20.
NOTE: If you have a dependent that will come with you to the US under an F2 Visa, you must upload a copy of each of their passport information page. Dependents may only include the F1 student's wife or husband and children. Parents and siblings are not considered as dependents of the students.
U.S. College & University Transcripts
Bring an official copy of your transcripts to orientation. A transcript is an official document from your school showing all of your classes and grades received. If you wish to submit foreign transcripts they must be accompanied by certified English translations.
Change of Status applicants inside the US.
If your current visa qualifies for a change of status inside the US, please email all of the required documents and a copy of your current visa, and I-94 admission/travel information page.
NOTE: Make sure that your current visa qualifies to process your change of status in the US before starting the application process. If you are not sure to call the International Students Office to schedule an appointment with the immigration adviser and bring all of your current immigration documents to your appointment.
Additional Information
Upon acceptance, your I-20 and admission materials will be sent to you via email. Before an I-20 can be issued to transfer students, you must be officially admitted and receive the official international acceptance letter from the International Student Program Department to request the transfer of your active SEVIS record to LBCC.
(NOTE: The CCC Apply admission application and LBCC welcome email is not the official international admission letter and should not be used to request the transfer of your SEVIS record.)
Receiving your Documents
Per SEVP/USCIS Policy Guidance, the original Form I-20 must be issued directly only to the student via email or postal mail. You will print a copy of the electronically transmitted Form I-20 and present the original form at your visa interview and upon your arrival at the U.S. port of entry.
If you would like to receive your Form I-20 and admission documents by Express Mail to track your package, you can create an account and prepay for shipping through EshipGlobal. If you are asked to enter a Student ID number, please enter 99905, the student's full name and personal mailing information where required. Once your payment is complete, we will receive notification of your purchase and will print out the shipping label to schedule the pick up of your package.
NOTE: We cannot send documents from Express Mail service purchased outside of EshipGlobal. LBCC is not responsible for any delays or refunds from any outside services used. If you have any questions, contact our office for assistance before purchase. Regular postal mailing is not Express Mail service and may take 2-4 weeks without tracking number.
Medical Health Insurance
All students are required to purchase the group medical health insurance policy provided by the college after they arrive on campus. For additional information about this insurance policy, please visit the Student Insurance website.
Housing and Transportation
Students may select either local apartments or homestay with an American host family. The cost of housing varies with the type and location and ranges from economical to luxurious. For more information, refer to the information for International Student Housing.