Undocumented Student
You identify as AB540 or undocumented student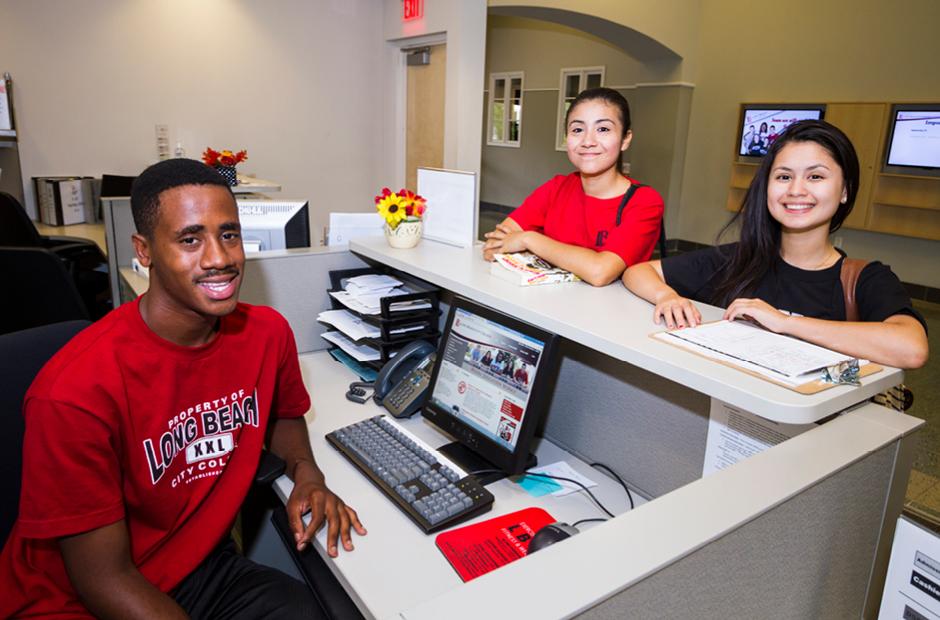 DREAM Services is dedicated to serving undocumented students through advocacy, guidance, and support. We can assist with your academic counseling, textbooks, legal consultations, and more. Our mission is to support the advancement of undocumented students within higher education and promote pathways for engaged scholarship.
Follow the steps to enroll as a new or returning student if you previously attended and would like to return.
Make Appointments with a DREAM Services Counselor
STEP 1: Complete the LBCC Admission Application
Create a CCC Apply log-in, and password, and begin your online application below.

APPLY NOW
If you have a DACA social security number, do not include it. It is not necessary.
In the residency section, under Citizenship & Immigration select "Other" from the drop-down. Leave the visa information blank, and check "No documents" to proceed.
STEP 2: Apply for Financial Aid Through the CA DREAM Act Application
Complete your CA DREAM Act Application.
Male students should register for Selective Service in the application.
Review the "Confirmation Page" after applying and save your nine-digit CA DREAM Act ID number, which will be unique to you.
Watch: How to Complete the California Dream Act Application
STEP 3: Review Your ID and Complete Your Orientation
Check your email within 1-2 days after applying to receive your ID number.
Use your seven-digit student ID to set up your Viking Portal.
Complete your online orientation.
Watch: How to Access Your Viking Student Login
Watch: How to Complete LBCC Online Orientation
STEP 4: Submit AB-540 affidavit to Admissions & Records
Watch: How to Submit the CA Nonresident Tuition Exemption Affidavit (AB540)
STEP 5: Set Up Your LBCC Financial Aid Portal
Check the status of your financial aid through your Viking Portal.
Enter your name exactly the way it appears in your CA DREAM Act.
Use the nine-digit CA DREAM Act ID to create your account.

To access your CA DREAM ACT ID, log into your CA DREAM Act Application, select Sign & Submit > Cal Sar > and the print Icon to view the PDF Student Aid Summary Document
STEP 6: Apply For Extended Opportunity Programs and Services (EOPS)
EOPS is a state-funded retention and support program. The mission of EOPS is to identify and assist students who are affected by social, economic, educational, or language disadvantages. Benefits included dedicated counseling, priority registration, and more.
Review your 'Task' after your financial aid application is processed to check for eligibility.
STEP 7: Meet With a DREAM Counselor to Explore Educational Plan (Degree Planner)
Schedule a phone, zoom, or in-person counseling appointment with our DREAM Counselors, discuss your academic goals, and review Educational Plan (Degree Planner).
A counselor will provide you with course recommendations, information for reaching your academic goals, and helpful next steps.
STEP 8: Enroll in Classes
Watch: How to Register for Classes at LBCC
STEP 9: Paying Student Fees
Review your account balance and summary of charges in your Viking Portal in the "Student Account" tile.
Your balance will automatically be adjusted if you're eligible for aid.
Consider making a $20 payment to hold your classes and prevent them from being dropped before the start of the semester.
Watch: How to Pay Student Fees
STEP 10: Get Ready for Classes
Once enrolled, attend classes to avoid getting dropped. If you cannot attend the first-class meeting, communicate with your professors.
The waitlist process automatically enrolls waitlisted students when a seat becomes available.
Will you be taking online learning classes? Test your readiness here.
Review the campus bookstore to browse course textbooks and materials.
HELPFUL LINKS