LB College Promise Appoints Interim Director to Expand Student Experience
Elijah Sims will serve in this newly-created position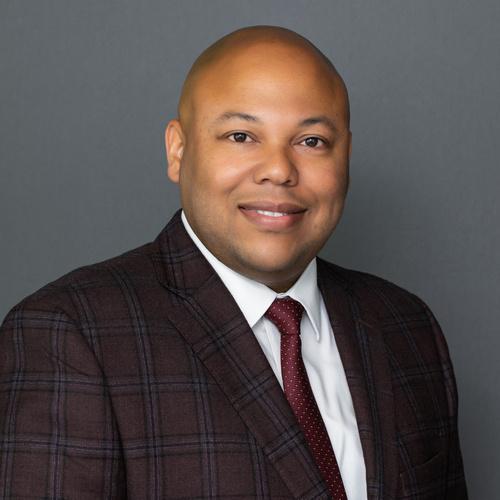 Longtime Long Beach resident Elijah Sims was recently appointed as the Interim Director of the Long Beach College Promise, the nation's leading example of a seamless education from high school, free community college tuition, and guaranteed transfer to the local university.
The purpose of the new director position will be to strengthen the partnership between the five Long Beach College Promise institutions. Sims will:
Help streamline and improve the experience of Long Beach College Promise students
Address equity gaps by focusing on the most vulnerable and underserved students within the Long Beach College Promise
Build on work aimed at helping students transition from Long Beach Unified School District (LBUSD), to Long Beach City College (LBCC), and then to CSU Long Beach (CSULB)
Beyond working on the educational pathway, Sims will be working with the City and the Port to enhance opportunities for Long Beach College Promise participants, such as supporting efforts to develop internships and jobs for Long Beach College Promise students.
Sims will report to all three educational chief executive officers at LBUSD, LBCC, and CSULB, who will also share the cost of the position. As a result, he will split his time among the partners in service to the Long Beach College Promise initiative as a whole.
Sims joined LBCC in 2012 as an adjunct faculty member in Counseling. Since then, he has been a full-time Counselor and Associate Professor, and Entry Services Coordinator. His recent efforts include initiating a team of completion counselors to help students earn degrees and transfer to 4-year institutions, developing retention and persistence interventions for continuing students, and supporting academic probation students to return to good standing.
Sims is not new to Long Beach College Promise outreach efforts, as he has worked with Promise students for the last five years as a counselor and coordinator.
Sims spent the majority of his K-12 education with LBUSD schools and graduated from Millikan High School. He graduated from CSULB with a bachelor's degree in Philosophy and received his master's degree in Education from CSU Dominguez Hills. He is currently working on his Education Doctorate Degree at CSULB.
"With this exciting appointment, The Promise enters an important new phase. We've renewed our collective commitment to excellence and equity," LBUSD Superintendent Jill A. Baker said. "We extend a warm welcome to Mr. Sims and pledge the full support of our pre-K-12 schools as we build on our enduring, nationally recognized Promise partnerships."
"Elijah is uniquely qualified to fill this new role because he has walked the walk through all three institutions as a student himself," said Long Beach Community College District Interim Superintendent-President Dr. Mike Muñoz. "Working closely with him in these last three years, I can't think of a better person to help take the Long Beach College Promise to the next level for our students."
"Elijah is accomplished, remarkably talented, and particularly well-suited for this position," said CSULB President Jane Close Conoley. "The Long Beach College Promise serves Long Beach students, from kindergarten through CSULB, and Elijah has a unique perspective as someone who has been involved with — in one way or another — every Promise educational partner. He spent his K-12 years in the LBUSD; worked at LBCC as an assistant professor, counselor, and coordinator; and is an alumnus and current doctoral student at CSULB. Few people if any, have a resume that is so personally tied to the Long Beach College Promise. I look forward to working closely with him as he builds on the success of the program."
"The Long Beach College Promise has had such an incredible impact on our community, and I couldn't be happier to welcome and congratulate Elijah Sims on taking on this new role," said Long Beach Mayor Robert Garcia. "I look forward to his leadership of this amazing partnership between our educational institutions, the City, and our Port."
"This is a significant step forward for the program as the College Promise continues to flourish and provide even more opportunity for our students," said Port of Long Beach Executive Director Mario Cordero. "As a proven leader, educator, and a local resident, Mr. Sims is extremely well suited to take the helm of the program, and continue to steer toward a brighter future for the students, families, and institutions who are part of the Long Beach College Promise."
For more information on the Long Beach College Promise, visit www.longbeachcollegepromise.org.
---
About Long Beach City College
Long Beach City College consists of two campuses with an enrollment of over 25,000 students each semester and serves the cities of Long Beach, Lakewood, Signal Hill, and Avalon. LBCC promotes equitable student learning and achievement, academic excellence, and workforce development by delivering high quality educational programs and support services to our diverse communities. Visit www.LBCC.edu for more information about Long Beach City College.
MEDIA CONTACT
Stacey Toda
LBCC Associate Director
Communications & Community Engagement
(562) 938-4004