Randy Totorp Returns to LBCC as Athletics Director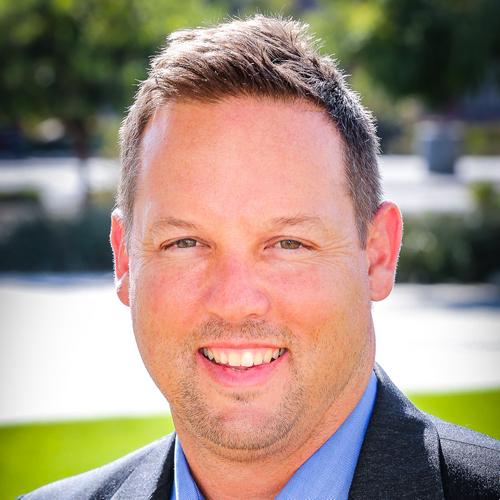 Randy Totorp, the former Long Beach City College head coach who led the men's volleyball team to three state championships, has been selected to return as the College's Athletic Director.
The decision was approved by the Long Beach Community College District (LBCCD) Board of Trustees on Wed., March 24 during their monthly Board meeting.
"We hated to see Randy leave LBCC because he has such great vision, energy, and solid plans for our athletics program," said LBCCD Interim Superintendent-President Dr. Mike Muñoz. "Having someone so well-respected in California Community College athletics is a true win for LBCC Vikings, so we are thrilled to welcome Randy Totorp back home to his alma mater."
Totorp served as the interim Athletic Director at LBCC from 2011-2013 and Athletic Director from 2015-2018. He is scheduled to return to LBCC on April 9 after spending the past two years as the Athletics Director and Assistant Dean at Saddleback College in Mission Viejo.
"As a Viking Alum myself, I know the feeling of pride in returning to your alma mater," said LBCCD Board of Trustees President Uduak-Joe Ntuk. "Long Beach City College really is home for so many of us. We are all excited to welcome Randy back to lead our incredible Athletics program."
Prior to serving as interim LBCC athletic director, Totorp was the head coach of the highly successful Viking men's volleyball program for eight seasons. He led the Vikings to three state championships (2004, 2006, 2009) and seven Western State Conference titles.
"While Saddleback is a great institution, it is hard to deny the connection from serving the community you grew up in and the school you attended," said Totorp. "Long Beach and LBCC are a huge part of who I am as a person and I am honored to be back."
While he attended LBCC as a student, Totorp played two seasons with the men's volleyball team (1994-95) before transferring to San Diego State University to play and earn his bachelor's degree in social science in 1997. He received his master's degree in physical education from Azusa Pacific University in 2001 and his teaching credential from California State University, Dominguez Hills in 1999.
Totorp, a graduate of Lakewood High School, resides in Rossmoor with his wife and two children.
Long Beach City College announced earlier this month that conditioning classes for the Athletics program will resume in-person instruction for some sports on Mon., April 12. The conditioning classes will be held outdoors and will practice all of the standard COVID-19 safety protocols that LBCC has implemented during the pandemic.
Sports returning to campus for conditioning include beach volleyball; baseball; men's and women's basketball; cheer; men's and women's cross country; football; men's and women's soccer; softball; men's and women's swim/dive; men's and women's track and field; men's and women's volleyball; and men and women's water polo.
---
About Long Beach City College
Long Beach City College consists of two campuses with an enrollment of over 25,000 students each semester and serves the cities of Long Beach, Lakewood, Signal Hill, and Avalon. LBCC promotes equitable student learning and achievement, academic excellence, and workforce development by delivering high quality educational programs and support services to our diverse communities. Visit www.LBCC.edu for more information about Long Beach City College.
MEDIA CONTACT
Stacey Toda
LBCC Associate Director
Communications & Community Engagement
(562) 938-4004