Program Resources
Fashion Club, Work Experience & Learning Resources
We are here to help you succeed in pursuing your academic goals. Check out all the valuable resources and learning support available for LBCC students.
Fashion Network Club
---
Club Mission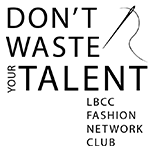 The Fashion Network club is a LBCC club that invites students to get to know each other because they are the future of the fashion industry. Some fashion network club activities include going on field trips to fashion related museum exhibits and inviting fashion industry experts and alumni to speak to club members about their careers. The club has also taken fashion tours of cities in Europe, NYC, and San Francisco. One of our most important responsibilities is to sponsor a biennial LBCC fashion event that showcases the work of our talented fashion program students.
Club Information
Fashion network club activities include going on field trips to fashion related museum exhibits and to the open house at the Apparel Merchandising and Management (AMM) Program at Cal Poly Pomona.
In the past the fashion network has traveled to Europe to participate in educational tours that included visits to perfume manufacturer in Paris and a silk tie manufacturer in Rome. The trip included stays in Paris, Nice, and Cannes in France, Florence, Rome and Como Italy, and Lucerne Switzerland.
Fashion network club students have also attended the Magic trade show in Las Vegas. Magic is the world's largest apparel and accessories trade show.
The Fashion network club recently traveled for a 5-day tour of New York City over spring break 2019. Cover New York provides educational tours for career-oriented students with unique behind-the-scenes insights of the New York fashion industry. We visited the following companies and listened to guest speakers in a variety of fashion related careers. We also attended "WICKED" at the GERSHWIN THEATRE.
The Fashion Network Club also invites fashion industry experts and alumni to speak to club members about their careers. One of our most important responsibilities is to sponsor a biennial LBCC fashion show or fashion event that showcases the work of our talented fashion program students and to conduct a press shoot that generates photographs for event marketing materials and student portfolios. Please see below some of our associated industry experts.
RLL RALPH LAUREN – The RRL stores bring a revitalized line of rugged and timeless clothes, inspired by an eclectic series of vintage pieces to the Polo Ralph Lauren lifestyle brand.
TUSK – Tusk began as a small leather goods company selling to boutiques and fine department store, featuring well-crafted accessories for women, men and travel.
WGSN – is trend service with world-wide offices with a global team of +200 in the Americas, Asia and Europe, covering trends, runways, fashion weeks, trade shows and market weeks.
MEDUSA'S HEIRLOOMS – Known for their fabulous hair accessories: barrettes, ponies, jaws, headbands in styles from deco to modern, Medusa's Heirlooms are featured at Saks, Anna Sui, Holt-Renfrew and hip stores worldwide.
3×1 – Scott Morrison launched 3×1, the NYC-based clothing and accessories brand in 2011. The name comes from the 3×1 right-hand twill weaving technique and the label's status as the third denim collection founded by Morrison. The company uses premium denim, other fine fabrics, hand-enameled buttons and custom-made zippers to create luxury jeans with bespoke details.
DANNIJO – Created in 2008 by sisters Danielle Snyder and Jodie Snyder Morel, Dannijo designs and manufactures their limited-edition collections in New York City. Today, the jewelry collection is sold at select stores worldwide including Net-A-Porter, Bergdorf Goodman, Neiman Marcus, Shopbop and Liberty.
ANTHROPOLOGIE FLAGSHIP STORE – a true lifestyle-store featuring women's apparel and accessories, shoes, intimates, home furnishings, beauty and gifts. We met the in-store visual team responsible for the amazing windows, unique to each store.
RENT-THE-RUNWAY – Their business model is constantly changing with technology: from humble beginnings as a way to rent something for a special occasion to include memberships and subscriptions with thousands of designer partnerships.
GAP – Concepts are launched, merchandising plans are defined, sketches turned into prototypes.
---
LBCC Viking Engagement – Fashion Club
Learn more about LBCC Student Club, Viking Volunteer Programs, Recreational Sports Programs, and Leadership Programs.
Work Experience class
---
Course Number
Course Offering
Units
FD271WE
Work Experience
Varies (Spring or Fall)
Schedule of Classes
1-4 Units
Course Descriptions
Students learn and gain on-the-job experience in the fashion field. Learning objectives are established collaboratively by the student, supervisor, and instructor.
A minimum of sixty (60) hours of non-paid work or seventy-five (75) hours of paid work during the semester are required for each unit of credit. Students may earn from 1 to 4 units credit.
*Note: Transfer limitations
Qualification for Enrollment: Students enrolled in Fashion Work Experience must be enrolled in the LBCC Fashion program and must have either:
Completed at least 1/3 of the units required in the program.
OR
Be concurrently enrolled in a class in the Fashion program.
How to Enroll
Contact the instructor to verify requisites and qualifications. Once qualifications are verified you will receive a permission number to enroll in the class. An initial meeting will be scheduled to review your area of interest in the fashion industry, an exploration of available positions, and an orientation for the Work Experience Course.
Some Work Experience (internship) positions may include:
Assistant Retail Buyer
Design Assistant
Technical Design Assistant
Production Intern
Product Development Intern
Wardrobe Assistant (tv/fim)
Visual Merchandising Assistant
Assistant Swimwear Designer
Stylist Assistant
….and many more!
Scholarships & NIKE Apprenticeship
---
The California Fashion Association (CFA) was organized in 1995, as a non-profit public benefit 501(c)(6) Corporation. The CFA has now been the association for the apparel and textile community for 20 years. LBCC Fashion student, Becky Annella at the awards banquet for CFA awards. Becky was awarded $2,000 in scholarship and two Fashion Star trophies. She won the MAGIC and Fifteen Twenty Scholarships.

NIKE APPRENTICESHIP
---
Nike X Design Program Overview
Nike worked in conjunction with the Los Angeles area Chamber of Commerce to create the Nike X DESIGN apprenticeships program that began in Sept. 2018. The apprenticeship program was started to create diversity in the talent hired by Nike. They are focused on finding talent within LA community colleges.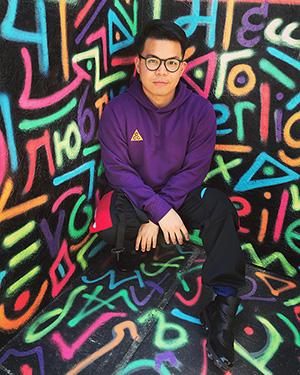 150 students applied and submitted portfolios for the opportunity to compete for 12 apprenticeships. Nike narrowed the field to 50 students that were invited to participate in a Nike Creative Combine and Mixer in LA. 12 apprentices were chosen and started their apprenticeships on Jan. 7, 2019.
LBCC Fashion student Patrick Rivera was selected for a 6 month paid apprenticeship at the Nike headquarters in Portland, Oregon and was assigned to the Nike Kids division. He was given the title of Junior designer.
The 12 apprentices presented their final projects in June 2019 at the Nike corporate offices in Portland, Oregon. Patrick was offered a full-time position and is currently working as a designer.
LBCC Fashion student La'trice White was selected from Long Beach City College to attend a 12-week Pensole Academy training session. Nike sponsored the Pensole Academy scholarship valued at $20,000.
LBCC College Support & Student Resources
---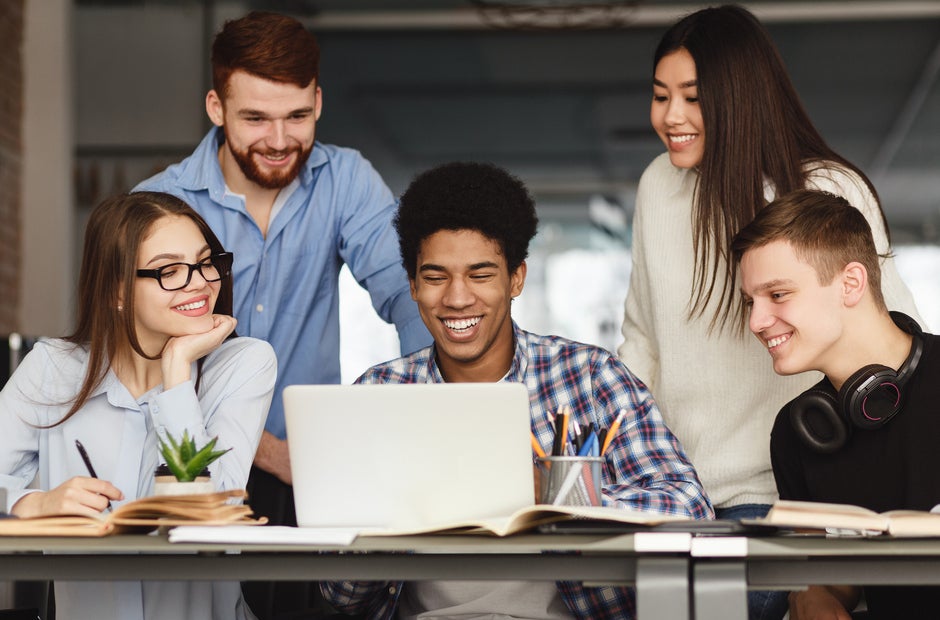 Find all the LBCC services and tools available to help you navigate through college life.
Class Registration Support
Financial Aid & Scholarships
Tutoring Help & Learning Communities
Campus Services & Student Life
Degree Planning & Counseling
Career Support & Job Training
Strategies for Transfer and Graduation
Community Resources
Student Equity Programs, and much more